IN-HOUSE PRODUCTION
All our products - from A to Z – are created inside our company's various departments, which we regularly extend and update. In our company everything's always under control.

All our customers' orders are processed in the company's specialized departments. For specific needs in terms of format, paper, superior offset printing, wettable gumming or self-adhesive coating, we utilise sheet fed printing then die cutting, which is also used for the automatic multi-station enveloping. Instead, printing in reels is used for standardised needs, including large quantities with high quality, 4 colour HD online flexographic printing. There are no limits for offset printing, which uses very large 5 or 4 colour machines + varnish. The packaging department produces envelopes and holders with multiple windows both on the front and back and weight ranging from 70 g/sq m to 180 g/sq m for paper, and up to 500 g/sq m for paperboard.
A totally in-house production cycle is a great advantage because it eliminates oversights and saves a lot of time.
Cartotecnica Resanese was one of the very first companies to obtain the FSC® certification. The company is also PEFC certified and has applied for the ISO 14001 environmental management certification.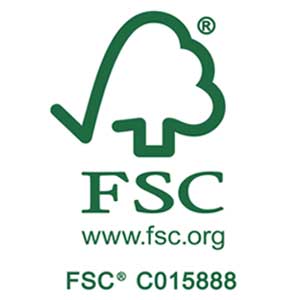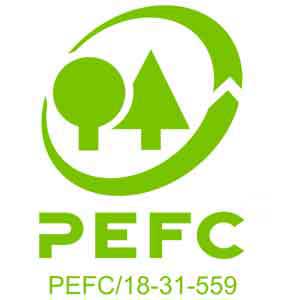 PRODUCTS "MADE IN CARTOTECNICA RESANESE" ARE BACKED BY CERTIFIED ASSURANCE